Hello Everyone. It's Ace here.
Recently, I've been thinking about the Fallout universe a lot because of my story that I'm currently working on for Wasteland Tales. I want to set the story in a place that's never been seen in Fallout before. The problem with that, is that I've got to come up with my own wasteland area, so to speak.
So, I've come up with this idea, a discussion about Wasteland-izing a city. I'm going to post a lot of photos of places around Cincinnati, OH, and I'd like feedback on the images. What could have happened to them after the bombs hit? What buildings would be a good place to set up society, like Rivet City. Where would the fiends run amok, and what places would be infested by ghouls. 
Hopefully this can spark a series of discussions about other cities as well. I'd love to see that!
I'd appreciate any feedback you can give me.
Here are the images.
First of all, here is a map of Cincinatti with the MAJOR locations I'd like to talk about: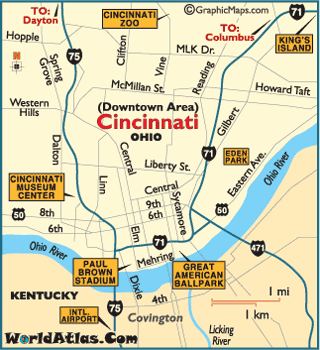 These major sites are:
The Cincinnati Zoo and Botanical Garden
King's Island
The Cincinnati Museum Center
Paul Brown Stadium and the Great American Ballpark
Eden Park
And the International Airport
I'll also include Downtown and the Riverfront
Here are some more detailed images:
Cincinatti Zoo:
Obviously, there are a lot of cool opportunities to design mutated creatures with this. I'd like some feedback on what creatures would be cool to see mutated, as well as just how scary a zoo + nuclear fallout would be. I'd hate to be the adventurer wandering through that deathtrap.
Kings Island:
I could see this turning into a ghoul-infested zombie themepark deathtrap as well, and the Eiffel Tower would be a damn good place to set up snipers.
Cincinnati Museum Center: 
This is my personal vote for where a society of "normal" people would be set up, if only for how iconic it is. A lot of history in this building in Cincinnati.
Great American Ballpark: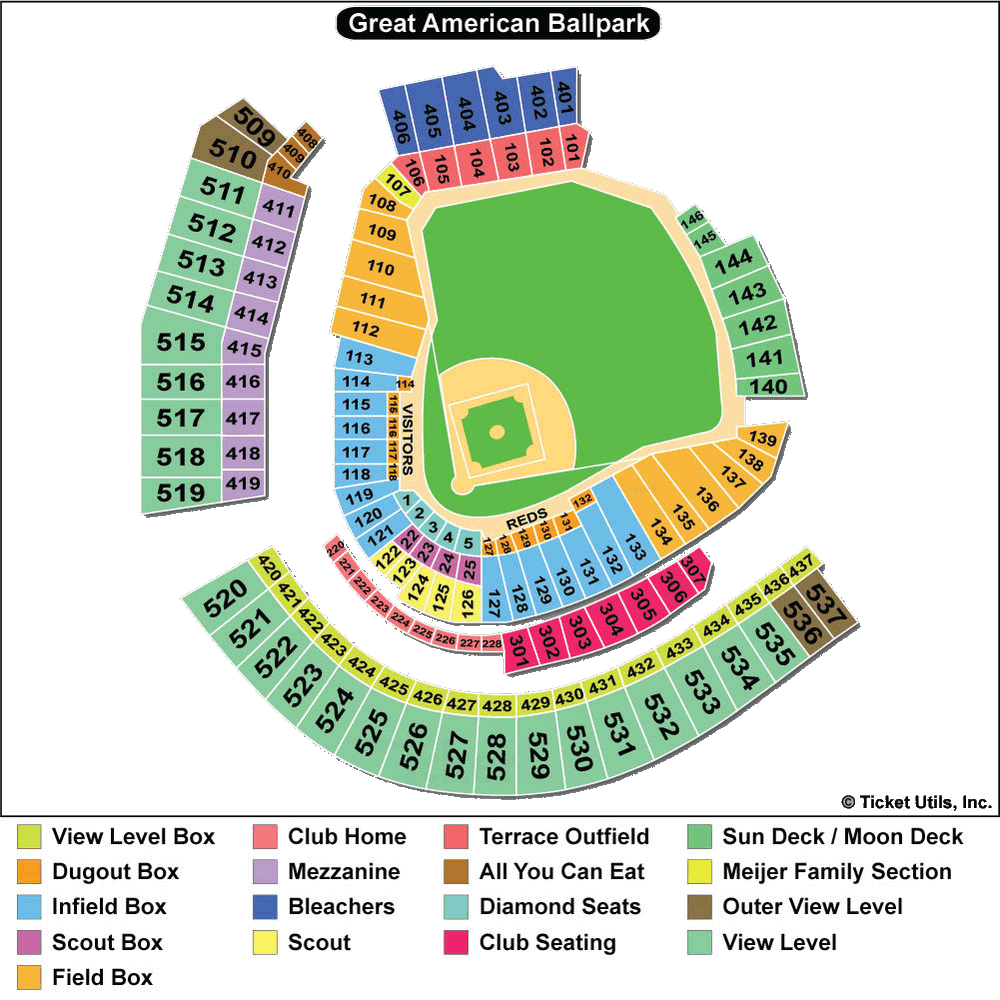 Paul Brown Stadium:
Twin Stadium Cities like we see in the Fallout 4 trailer could be something that happens here. What do you think?
Eden Park:
This place is beautiful. Let's come up with ways to mess it up!
International Airport:
Could be a good place to find loot if you're willing to dig through luggage. Lots of salvageable mechanical tech, too, I'd wager.
Downtown: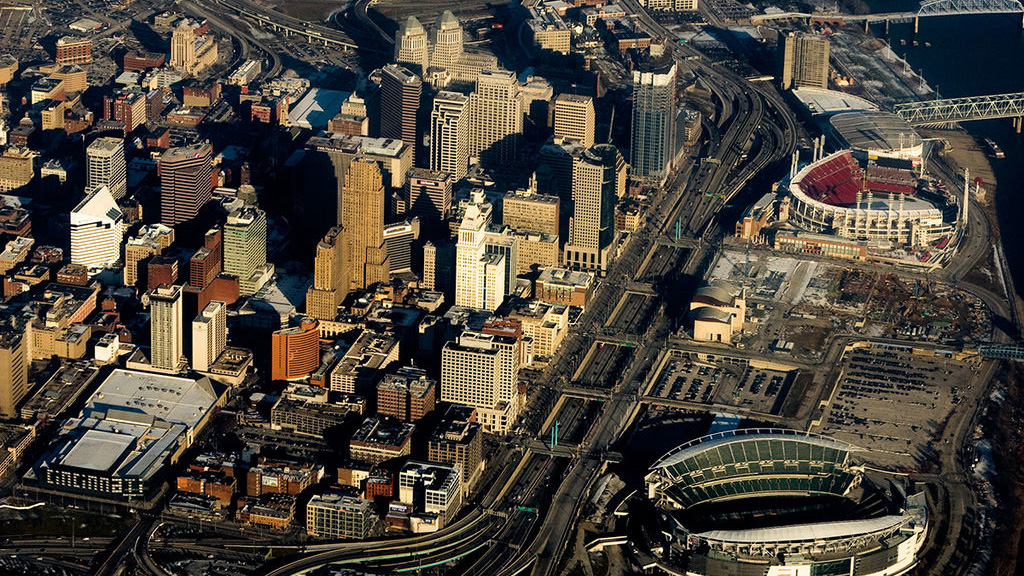 Pretty standard urban area. Lots of buildings and lots of destruction after the bomb hits!
Riverfront and Bridges:
That's all the images I've got.
Please, if you have any cool ideas about what could have happened to this place post-war, please, share them.
Also, if you have cool images of places in Cincinnati, please also share them!
Thank you.
-Ace